*drumroll please*
Now, from the dark cave of Revision Week, from the midst of studying, I bring you... the final blog post about my London trip! I apologize for it being so late, but I had to sort through approximately 500 pictures to bring you the 70 best ones. Enjoy!
Since I've already covered the West End shows and Doctor Who convention, I'm going to finish up with a post on some of the sightseeing I did in London and general thoughts about the city and my trip as a whole.
Thursday was a big day for sightseeing because it was all so new. I decided to start out with a general view of the city, so I took a bus down to canary wharf (doctor who fans?) and then hopped on the Thames Clipper, which took me all along the river, under the tower bridge and up to Westminster bridge.
I spent the rest of the day (when not watching shows) walking around and snapping photos. I saw Big Ben, Westminster abbey, the London eye, the Globe theatre, Trafalgar Square, and I briefly toured the British Gallery, where I saw some pretty famous paintings (like Van Gogh's sunflowers).
One odd thing about London is that everything is either free (the British gallery, the museum, the library... etc...) or really expensive. To go up the Shard (a really tall office building) costs 25 pounds, and even going in Westminster abbey is 15 pounds. I ended up not doing anything that cost money (so I could save up for the theatre) and instead spent my time doing free things.
Another strange thing in London is that there are simply so many tourists there. I wasn't expecting many people to be there in late November, but on every street corner there'd be people with cameras, and I'm pretty sure no London native is going to be taking a selfie in front of Big Ben on his way to work. There are also a bazillion tourist shops, all selling the exact same items. Prices were somewhat reasonable, so I picked up a few gifts for my family.
On Saturday I mainly just walked around because I got rather lost trying to find Harrod's (a really high end department store) and so I ended up seeing some less touristy parts of London that I otherwise wouldn't have visited. Then on Monday I visited St. Paul's cathedral, where lots of famous people are buried (including the poet John Donne and the composer Arthur Sullivan) and which has absolutely amazing views from its galleries (my legs are still sore from climbing hundreds of stairs. I also briefly visited the British museum (which definitely warrants another visit... or a week of visits) and the British library, which is an English nerd's paradise.
In short, I saw a lot in London, but there's still so much I didn't see. I didn't visit the Tower of London, or walk over tower bridge (though the Thames clipper did go under it) and I didn't visit Sherlock Holmes house at 221b Baker Street. However, I plan to be back in London for new year's, then again at the end of January to see David Tennant and tom Hiddleston, and then possibly again in the summer to see some performances at Shakespeare's globe... so I think it's okay that I didn't see everything on my first visit.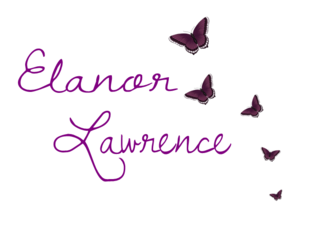 The train down past Edinburgh-- got some lovely ocean views
Train for London! :D
Cliffs of Scotland (or northern England... not sure where the border was)
Newcastle, I believe
A pier at Newcastle... Rather St. Andrew'sish
London tube (people were looking at me really oddly when I was taking a photo)
My bedroom. Have I mentioned that the people I stayed with were fantastic? So kind and welcoming.
Canary Wharf. Still not really sure what it is, but there were a lot of people running around in suits.
No Daleks or Cybermen, though. I was disappointed.
Bridge at Canary Wharf. You can see the Shard and other famous buildings in the distance
London Riverline
I took the Thames Clipper down to the city centre. Expensive, as public transit goes, but worth it for the view.
"Sweet Thames, run softly 'till I end my song
Sweet Thames, run softly, for I speak not loud nor long"
--- T. S. Eliot, The Wasteland
Tower Bridge! We went right under it, but I need to visit it up close another time.
The Shard (and various other buildings whose names I don't know)
Trafalgar Square!
British National Gallery-- home to some famous painters... and Zygons...
Trafalgar square... super busy even in November
Some large archway on the west side of Trafalgar Square
The other side of the archway (since I know you all wanted the full view)
Everyone seemed to be really excited that the heron was around.
I was more interested in the London Eye and the British flag in the background.
Duckies
"I heard the minx remark
She'd meet him after dark
Inside St. James' Park and give him one!"
---- Gilbert and Sullivan, Iolanthe
Lovely monument right outside Buckingham Palace
Residence of the Queen. She, unfortunately, did not make an appearance.
Oh, hey there, Buckingham Palace...
Most British photo of life
Big Ben, and part of the Parliament buildings (I think)
The entrance to Westminster Abbey (not the prettiest bit)
The front of Westminster Abbey (much prettier)
Big Ben! And the London Eye! ALL THE BRITISH!
Any idea what this is? Any guesses? No?
Thames river when standing on Westminster Bridge
Nope, I take back what I said earlier. This is the most British photo of life.
London Eye
More London Eye
And (wait for it) more London Eye
(apologies for making that LOTR reference twice on this blog)
The Dome on the left is St. Paul's cathedral... but look how many bridges there are!
Shakespeare's Globe. :) I didn't properly go in because tours are expensive, and I figure that I'll come back to see a play next summer anyways
Police Public Call Box!
Trafalgar Square... at night! (well, really, it's probably about 6pm... but that counts as night this far north)
And Big Ben looks even cooler at night
Christmas lights EVERYWHERE
Some random white houses... this is when I got lost south of the West End and just wandered around for awhile.
Harrod's! Super cool department store, but way too crowded with tourists.
No idea what this is, but it was pretty.
Wellington Arch (I think... don't really remember)
Memorial of those who gave their lives in the Great War.
Trees. Sun. Happiness.
The parks in London do make great places to walk through.
Piccadilly Circus! (I think... Pretty sure this is where the opening sequence of Sherlock is filmed. But honestly, I was a bit lost at this point, so I'm not quite sure where I was)
Selfie by the fountain in Trafalgar Square... great place to stop and journal for a few minutes.
Random giant rooster in Trafalgar Square. I don't understand.
The view south when standing on that giant monument in Trafalgar Square.
CANADA REPRESENT
Feed the birds...
And feed the birds in Portrait...
And the birds come down with their wings dramatically sun-tipped...
The river flowing through St. James' Park
Leicester Square at night (vue cinema is where I saw the Doctor Who episode)
Not quite sure what this is called... but it always shows up on TV shows.
The church I went to was right around here.
St. Paul's Cathedral
London skyline from the middle of St. Paul's three galleries (several hundred steps up)
Mordor...
(I admit to editing... but I couldn't resist...)
SO MANY BRIDGES. AND BOATS. AND RED BUSES.
One of St. Paul's spires
Spiral staircases on the way up to the highest gallery
Such a fantastic view
The poor little Globe, so surrounded...
Mordor again... I need someone to photoshop Sauron's eye onto this pic
The front of St. Paul's (see those spires? I was up higher than that)
I didn't find the Muffin Man... :'(
Covent Garden Market (didn't stay for long, just sorta ran through)
British musem
Roman Emperors. I think one is Marcus Aurelius, but I can't remember which. The odd thing is that the one on the right looks exactly like one of the guys in my Beowulf class...