One of the many canals running through Amsterdam
(and a few of the many bikes!)
Amsterdam was quite something. I really don't know how to describe that city: it's young, it's old, it's beautiful, it's ugly, it's cultured, it's ordinary, it's living and dead, artistic, cultured, busy, laid-back... it's Amsterdam, and there really is no other way to describe it.
I spent two and a half days there, staying with my mother's cousin's husband's sister and her family. No, I didn't know them before. I had no idea they existed. But they very kindly opened their home to me and were fantastic hosts, giving me travel tips, cooking delicious meals, and taking me to see Catching Fire. It was great to meet them and I may end up staying with them again.
The Rijksmuseum with ice rink and I Amsterdam sign
Amsterdam itself involved a lot of walking and admiring canals. I had no idea that there was so much water in the city! It's basically Venice... I loved all the houses around the canals, so tall, ornate, and pastel-coloured. There were also a lot of hidden gems which took a bit of work to find, like the Begijnhof, which is a semi-hidden courtyard where only unmarried women can live.
The city at night
On my first day I went to the Anne Frank House, which was interesting but a little too touristy to be truly meaningful. I understand that they get a million visitors a year, and it's hard to accommodate that many people, but the house felt more like a reconstruction than the actual house where the Frank family lived for so long. The audio tours and quotes painted on the walls and the many other visitors undermined any sense I might have felt of the place being a "secret annex."
Harbour at Zandaam
Because I am a poor student, I did a lot of the free things in Amsterdam, which mainly involved walking around and taking photos of famous buildings, like the palace. I also took a ferry across the river to the Eye film museum, visited the Albert cypermarkt, and got my photo taken at the famous I Amsterdam sign.
Each evening, I finished the day off by visiting the main library, which was right next to the train station. It was lovely to sit on the fifth floor of the library, staring out the floor-to-ceiling windows, watching the sun set over the city. There was a lights festival on, so some unusual glowing statues dotted the river. I would just sit on a comfy chair, journaling, waiting until the sun went down and it properly felt like evening. The I would catch a train out of Zandaam, where my hosts lived, and bike back to their house by the harbour.
View from the top floor of the library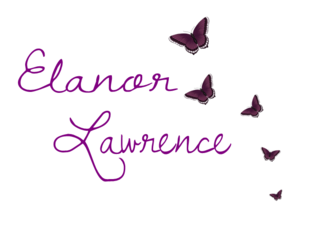 I loved Amsterdam for a holiday, but I wouldn't want to live there. It's too easy-going, to artsy, too free. Everything is celebrated there, whether it's cheese-making or Flemish painters, or the (in)famous red light district. It was a lot of fun for a few days, and I definitely plan to return, but I couldn't move there.